Note <Go>
a Note taking Application Integrated with the Bloomberg Terminal
The Bloomberg terminal is a staple in any financial institution, providing real-time data about pricing, analytics, and print and multimedia news across a number of financial markets.
As a UX Design Intern on the Financial Product UX team at Bloomberg, I was tasked with rethinking and redesigning personal information management within the Bloomberg Terminal, in hope to support the research workflow and enable users to better collaborate and share information. In order to address these issues, we decided to use a User-Centered Design approach.
We started by conducting heuristic evaluation of the current information management system on the Bloomberg Terminal. To further understand the usages and research of existing products, we did extensive literature review on note-taking research, as well as competitive analysis on competing information management products. We also investigated into client issues and requests by going through past customer support history.
To understand the details of the users' workflow, we conducted 17 semi-structured interviews with internal product managers, domain experts, as well as financial analysts, traders, sales on the client side.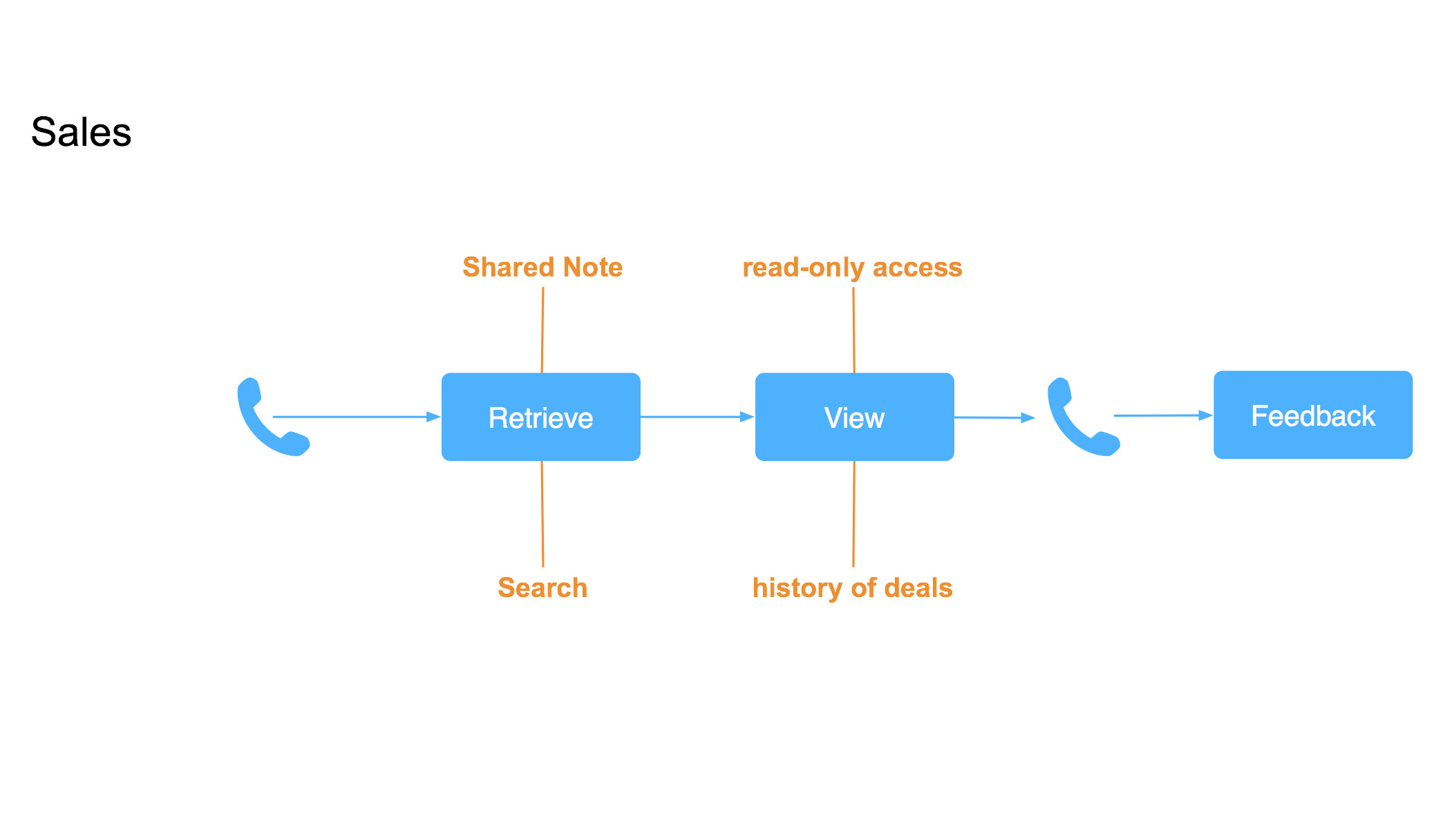 Based on the takeaways from the user research, we identified 11 use cases, such as organizing notes, creating notes from the terminal, creating notes from the web, etc. And we went into details of each use cases by sketching them out into storyboards.
Since the use cases we have identified involve multiple application inside and outside the Bloomberg Terminal, much more research is needed to design for the entire note-taking system. Considering time and resources, and talking to product managers about the business priorities, we decided to put our focus into designing the experience of composing, viewing, organizing, sharing of notes within the note-taking application itself.
After establishing out focus, we begin to brainstorm different design ideas to support the use cases and translate the research findings. We explored different designs on how to compose, search, sharing, organizing notes and weighted the pros and cons of each options.
For example, one of the more challenging design problems we encountered is how to organize notes. During brainstorming, we came up with divergent ideas ranging from linking notes, to automatically grouping folders based on type. After digging deeper into each concepts by weighing their pros and cons, we realized these concepts fall into three types: Folder Navigation: organizing the notes based on the companies, securities, or the deals being researched; Faceted Navigation: using a multitude of different properties to narrow down to the target; And finally we settled down with a Hybrid approach, utilizing the advantages from both Folder and Faceted Navigation.
Mid-fidelity Mockup
We created mid-fidelity mockups to gather feedback and rapidly iterate on the design. We presented these mockups to different stakeholders as well as designers to communicate my ideas as well as to solicit feedback, both in one-on-one informal design conversations and in formal presentations and design critiques in front of a large audience.
Final Design